One of the main reasons we opt for natural home remedies to treat hair loss is safety and fewer side effects compared to medications or surgical procedures such as hair transplant. In this infographic, we cover 5 popular natural home remedies that are often used for hair regrowth.
Click on the infographic below to view a larger version: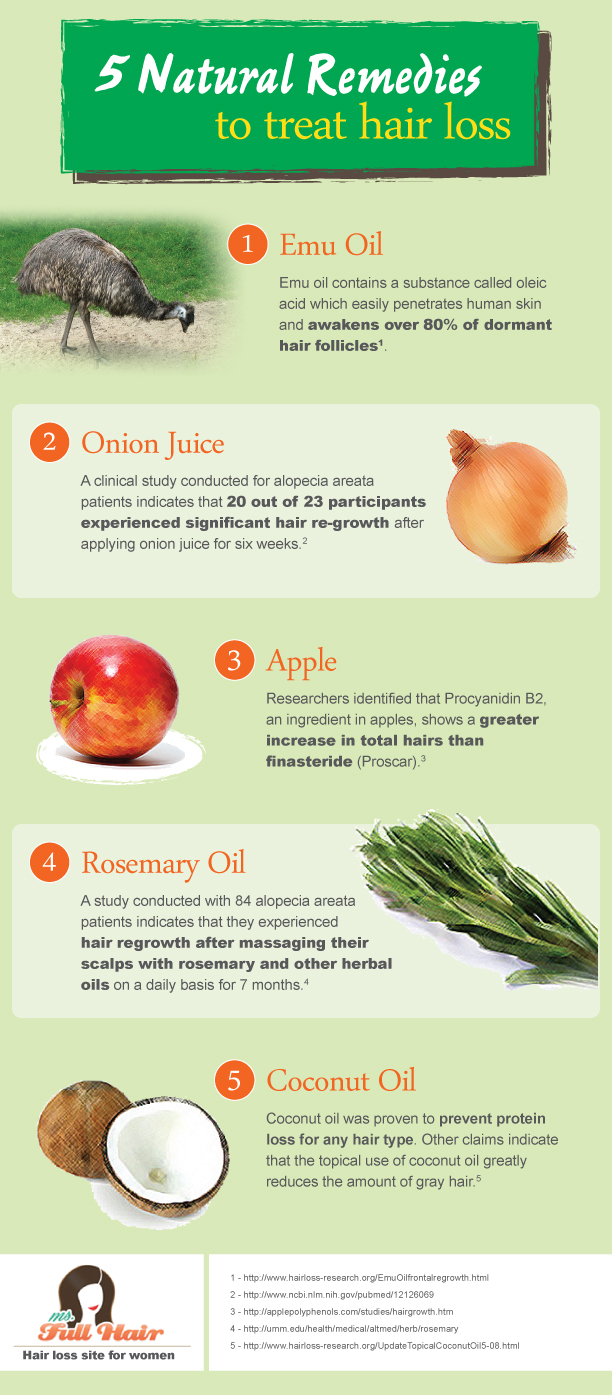 Sources:
 http://www.hairloss-research.org/EmuOilfrontalregrowth.html
 http://www.ncbi.nlm.nih.gov/pubmed/12126069
http://applepolyphenols.com/studies/hairgrowth.htm
http://umm.edu/health/medical/altmed/herb/rosemary
http://www.hairloss-research.org/UpdateTopicalCoconutOil5-08.html

Embed This Image On Your Site (copy code below):

If you enjoyed this article, get free email updates.