There are LOTS of essential and carrier oils out there that are used for the purpose of promoting hair growth.
Here, we will reveal 3 powerful oils that many people actually use successfully to stimulate hair regrowth and reversing hair loss.
So what are they? It's evening primrose oil, peppermint oil, and emu oil.
Evening primrose oil is high in gamma linolenic acid. While most people take it as a dietary supplement, a study shows that topical application of evening primrose oil for hair loss can actually give better hair growth results. Click here to read more about it.
Peppermint oil is one of our favorite oils of all time when it comes to encouraging new growth in a short amount of time. A study done in mice reveals that by applying peppermint essential oil, the researchers were able to observe the visible new hair growth as little as 2 weeks (click here to read more).
Finally, people actually use emu oil alone quite often for hair growth with great before and after results. Emu oil has multiple beneficial properties when it comes to hair. It is anti-inflammatory and anti-bacterial. Emu oil is also non-comedogenic, meaning it doesn't block pores while absorbing into the skin layer.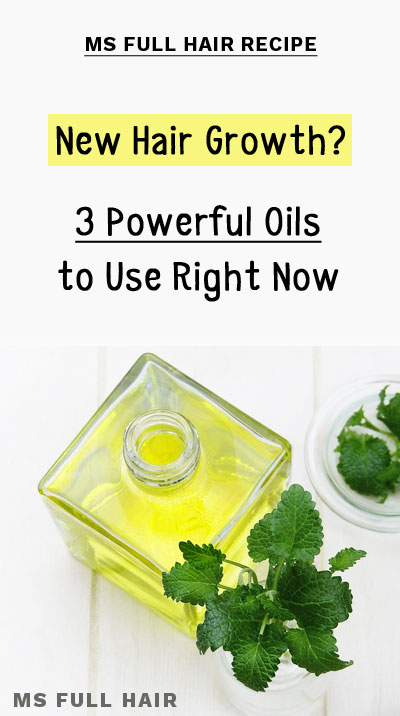 Ingredients
Directions
Mix the oils together into a dropper bottle
Start with a derma roller on the thinning spots
Apply the mixture onto your scalp and massage for 2-3 minutes
Leave it overnight and wash it next morning
How long?
For the best results, continue 5 times a week for at least 1 month.
RELATED ARTICLE:
Evening Primrose Oil for Hair Loss – Try This NEW Method