This simple recipe provides multiple benefits, not only for stimulating hair growth, but also preventing premature hair loss, as well as deep nourishment to hair strands.
Coconut oil is the most popular oil when it comes to making a hydrating hair mask. When you combine it with lavender oil, the mixture becomes an amazing natural hair treatment by providing a healthy scalp environment for follicles to grow. It also has a hydrating benefit of nourishing brittle and damaged hair.
Both oils also have anti-fungal and anti-bacterial properties, which are great for getting rid of dandruff and flaky skin on the scalp (another common cause of hair loss).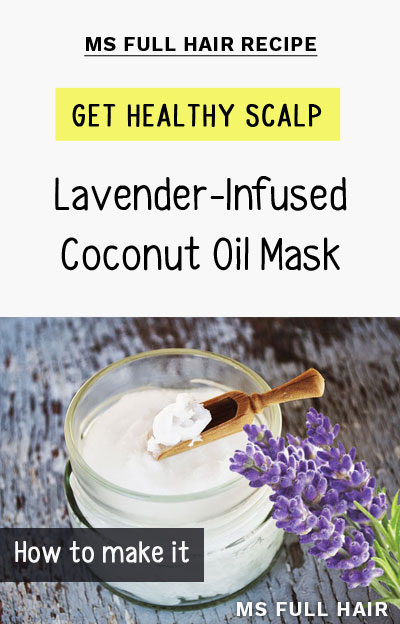 Ingredients
Directions
Microwave your coconut oil until it becomes liquid in a bowl
Add 10 drops of lavender oil to the same bowl
Mix them well
Apply the mixture all over your scalp and hair strands
Leave it for a couple of hours with a shower cap on for full heated absorption
Rinse your hair
How often?
Use the hair mask once a week for optimal results