A study reveals that this specific essential oil mix showed significant improvements (more than 40% of participants) for alopecia areata.
Considering there is no cure-all treatment for alopecia areata, this essential oil mix for hair growth can be used as a powerful yet safe alternative to try if you are having bald patchy hair loss.
This recipe uses the same essential and carrier oils used for the alopecia areata essential oil study. We just made a small modification on the amount of oils.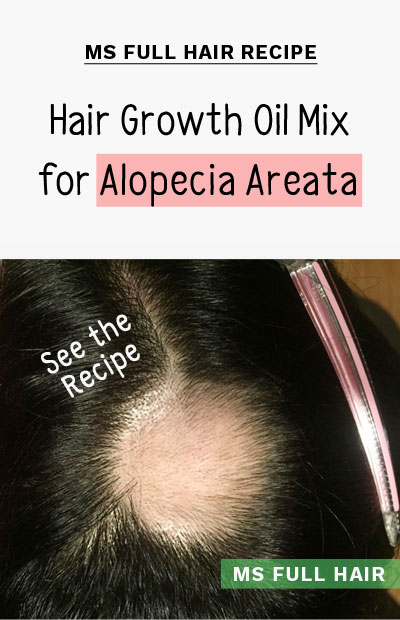 Ingredients
Directions
Have a glass dropper bottle ready
Mix the ingredients into the bottle
Apply the mixture onto the scalp using the dropper
Rub it thoroughly to stimulate the blood circulation
Leave it for up to 2-3 hours
How often?
Try it daily for at least 2-3 months to see the results
RELATED ARTICLE:
What's the Best Lavender Oil for Hair Growth (+ 4 Recipes)