If you are looking for essential oils for hair growth and thickness, try this recipe. This hair loss recipe only requires 3 simple ingredients – olive oil, lavender oil, rosemary oil – in which all happen to be backed by research studies.
Different studies found that rosemary essential oil, lavender essential oil, and olive oil are great natural oils to stimulate new hair growth, prevent hair fall, and… some of these oils appear to work as great (or even better) as minoxidil.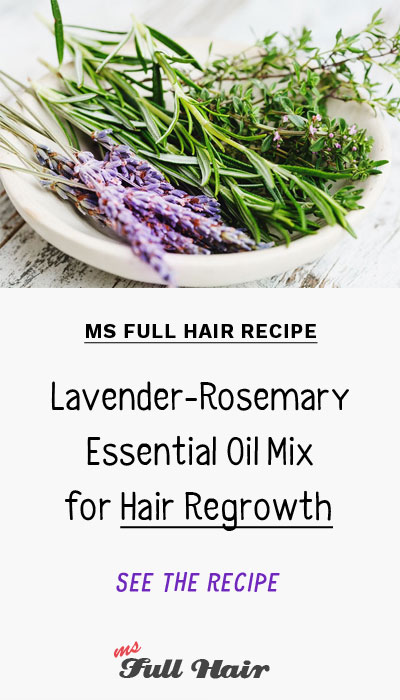 Ingredients
Directions
Have a glass dropper bottle ready
Mix the ingredients into the bottle
Apply the oil mix onto the scalp using the dropper
Massage the oil into the scalp by using circular motion
Leave it for up to 2-3 hours
How often?
Apply it 5 times a week for 1 month to see results. In case of lavender oil and olive oil, the studies show that it takes about a month to see the visible growth results
NOTE: If you want to make a more potent concoction for stimulating hair growth, add peppermint oil.
RELATED ARTICLE:
What's the Best Lavender Oil for Hair Growth (+ 4 Recipes)