BENEFITS
Extends the growth phase
Elevates hair growth markers
Increases dermal thickness
This bhringraj hair growth oil recipe is based on a 2009 research study. The researchers note that by adding these 2 additional herbs with specific ratios directed in this recipe, it resulted the most significant hair growth activities.
To find out how bhringraj / eclipta alba helps with hair growth, read our detailed review here.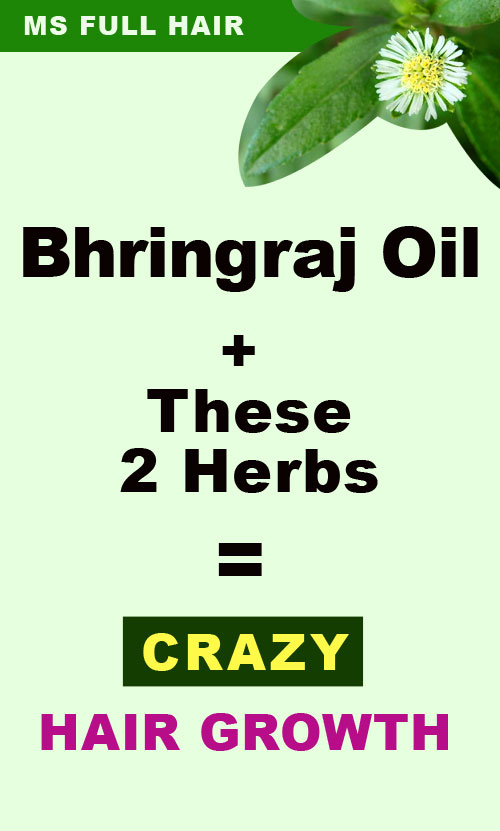 Ingredients
Herb #1: Eclipta alba / bhringraj powder 40g
Herb #2: Hibiscus rose sinensis powder (Hawaiian hibiscus) 40g
Herb #3: Nardostachys jatamansi powder (spikenard) 20g
Coconut oil 100ml (100g)
Eclipta alba juice 400g
You can also buy bhringraj leaves instead and use an electric herb grinder to grind it into a powder.
Directions
Mix all 3 herb powders (bhringraj, hibiscus rose sinensis, and nardostachys jatamansi) and add a little bit of juice to make a thick paste
Heat coconut oil in a pot
Once coconut oil melts, add the paste and mark the level
Add the rest of the juice into the pot
Heat it on medium until the liquid boils down to just above where you originally marked
RELATED ARTICLE:
How to Use Bhringraj for Hair Growth – Scientific Based Review