BENEFITS
Works as a DHT blocker
Prevents hair loss
Stimulates hair regrowth
Read this article explaining about rosemary oil and hair growth in detail.
So far, we have established that rosemary essential oil does work for hair regrowth, but with minimal results.
We also mentioned that rosemary extract is abundant in phenolic compounds, which contain anti-inflammatory and antioxidant properties people usually talk about.
Finally, specific research on rosemary for hair growth found a compound that inhibits 5a reductase enzyme (DHT blocker) from rosemary extract as well.
So, here we will show you a simple way to make rosemary extract for hair growth.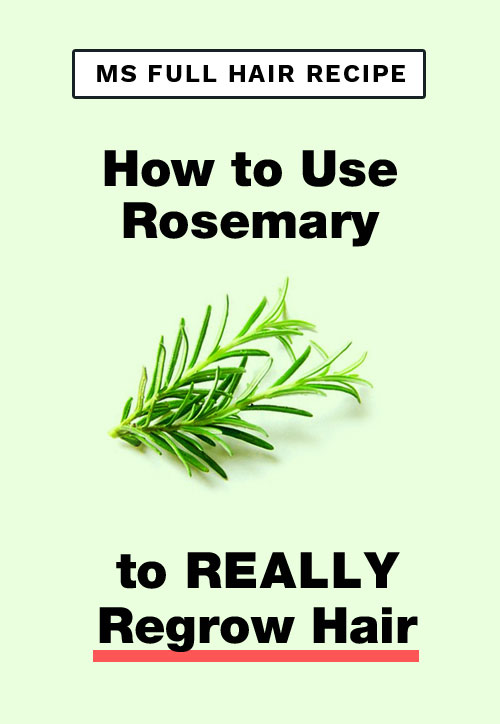 Ingredients:
Directions:
(Optional) Grind rosemary leaves to make powder
Put 400 ml of water + 400 ml of ethanol into a pot
Add dried rosemary leaves (or the powder if you ground it) into the pot
Boil it at 60C for 6~9 hours
Let it cool down
(Optional) Add 24g of glycerin into the mixture for preserving moisture and antimicrobial effects.
Once the mixture is ready, put it into a small bottle and start using it twice a day (in the morning and before you go to bed).
For the remaining liquid, make sure to keep it sealed and refrigerated.
Here is a useful link explaining how to maintain 60C when boiling water or you can simply use a thermometer.
RELATED ARTICLE:
Rosemary Oil for Hair Growth - Not Working So Well? Here Is the MISSING Link