When you start noticing your scalp through your once thick hair, a lot of thoughts go through your head… and none of them are positive: "What should I do?", "How can I cover this thinning spot?", "How can I make my hair regrow?", "What are the best hair growth products to regrow my hair back?", and the list goes on.
You are not alone. There are millions of people secretly suffering from hair loss. Especially for women, thinning hair is more devastating psychologically.
In this guide, we broke the article down into 4 STEPS that will help you with thinning hair by taking advantage of a combination of hair regrowth solutions, products, and natural remedies:
4 Steps to treat thinning hair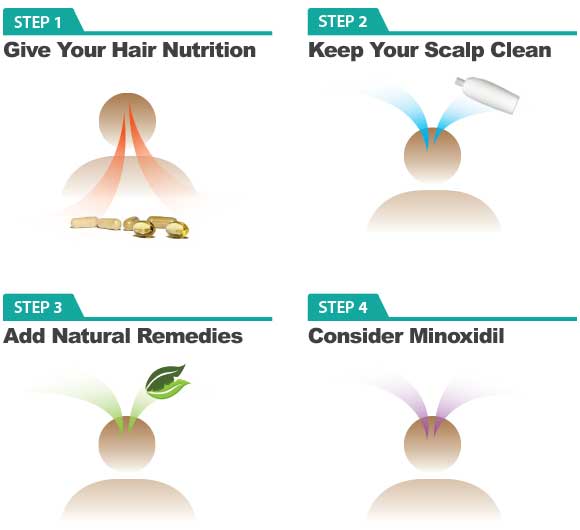 Pick one you like from each of the four steps and incorporate them into your daily routine. Doing nothing is a guaranteed way to continue losing hair, so let's get started:

---
STEP 1. Give Your Hair Nutrition
Hair Vitamins and Supplements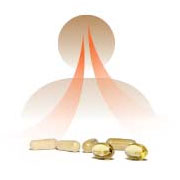 While the reasons for hair loss are complicated and can vary depending on individuals, they have one thing in common: They push you closer to baldness.
A large number of hair vitamin manufacturers put their efforts into creating formulas that give one or more of the following benefits:
Nourish existing hair follicles
Promote healthy hair growth
Help lost hair to grow back
Recommendations
Viviscal is one of the most talked-about hair supplements in many fashion magazines including Instyle. For instance, there was a section featuring Reese Witherspoon and the types of hair products she uses on a regular basis to keep her hair healthy and shiny. She included Viviscal tablets as her must. While we can't recall what her exact quote was, she said 'one of the hair items I can't live without' or something similar. Since We are always keeping an eye on new hair growth vitamins for treating thinning hair, we started searching for more information about the company and their product offerings.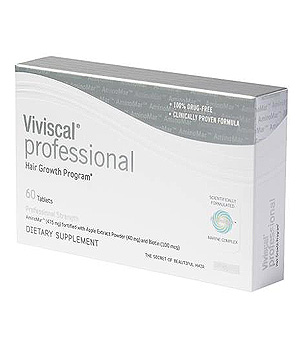 It turned out that Viviscal has been in business for many years and have ads in all major media. It wasn't just a single magazine ad. The Viviscal vitamins have been featured on popular TV shows such as Dr. Oz for a good reason.
A large number of people who have taken the Viviscal supplement confirm that their hair is growing thicker and fuller. One of the video clips from CBS features Viviscal's before and after images of a woman using the product.
Viviscal hair supplements come in 2 different versions:
Viviscal Professional
Viviscal Extra Strength (original formula)
All of them contain their trademarked ingredient called AminoMar, which is their secret compound derived from protein and fish to make hair regrow.
If your hair loss is due to iron-deficiency (you can find this out by a simple blood test), consider Viviscal Extra Strength tablets. The formula includes 10mg of iron which will help increase your iron level while providing additional hair growth benefits. But for normal people who don't need extra iron in their system, the Viviscal Professional supplement is a great option to strengthen existing hair follicles and nourish thinning hair.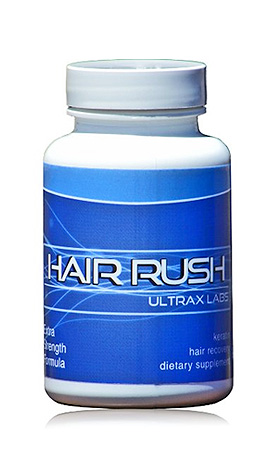 A great way to eliminate the need for taking various hair growth supplements: If you are considering to take biotin as your main hair supplement, this may be a better option to consider: the Hair Rush vitamin manufactured by Ultra Labs.
The Hair Rush vitamin has biotin in their formula, which also supplies 20+ natural herbs and essential vitamins that are known to encourage hair growth.
Here are some highlighted herbs and their benefits for your thinning hair included in the formula:
Nettle leaf and Saw palmetto: Inhibit a 5 alpha receptor from creating DHT
Kelp: High in iodine. Helps with thyroid related hair loss.
Gingko: Encourage blood circulation, so the dermal papilla can receive all the nutrition it needs for producing healthy hair
Saw Palmetto
STEP 2. Keep your scalp clean and let the growth begin
Hair Growth Shampoos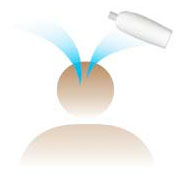 In previous best shampoo articles, we covered all of the details about different brands of shampoo that are good for people with thinning hair or hair loss.
The first article, best shampoo for thinning hair, is focused on covering shampoos that do not contain any harsh chemicals and are made of herbal ingredients. The other article, best shampoo for hair loss, was about top shampoo brands that are designed to promote hair regrowth using natural, medical, or a mixture of both types of ingredients.
In this section, we narrowed them down to 3 and share what makes each of them special:
| All Natural | Thicker Hair | Hair Regrowth |
| --- | --- | --- |
| | | |
| NaturOil Soap Nut Shampoo | Nioxin 2 Shampoo | Revita Shampoo |
| The NaturOil shampoo is as natural it gets. No chemicals. Just all-natural ingredients starting from a mixture of essential oils and hair growth items such as Aloe, Ginseng and Green tea extract. | Nioxin includes a patented formula called BioAmp in their shampoo line. Even though I don't like the fact that this shampoo includes SLS, I have noticed that whenever I use the Nioxin shampoo, it definitely makes my hair look thicker. | DS Laboratories carefully formulated their Revita Shampoo based on ingredients that have been researched for providing hair regrowth results. Another bonus, the shampoo doesn't contain any harsh chemicals. |
| | Detail | Detail |
STEP 3. Don't miss out on natural hair growth solutions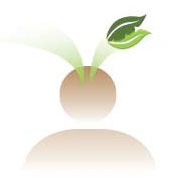 Hair vitamins can help your thinning hair absorb necessary nutrition from the inside. Hair growth shampoos keep the scalp healthy by removing residue and providing natural ingredients to maintain thicker hair.
Essential oils are another way to awaken dormant hair follicles by nourishing them with natural minerals.

Top 3 hair growth essential oils for thinning hair
We covered the details about the effectiveness of rosemary oil for hair regrowth in one of our earlier articles (read here). To make it short, researchers from the University of Maryland Medical Center found out that topical application of rosemary and a few other essential oils has helped regrow participants' hair in their balding spots.
Rosemary oil has a fresh minty/menthol smell. Unlike other natural oils, it will give you a cold/tingling sensation when you apply it on your scalp. Many users enjoy the stimulating feeling that the sensation provides to their hair.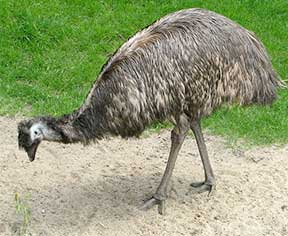 Emu oil is another well-known natural oil used for healing damaged skin and possibly promoting new hair growth (Here are more details about emu oil for hair regrowth research done by Dr. Michael Holick).
After applying emu oil on a daily basis for several months, Dr. Holick discovered that emu oil reawakened existing hair follicles and helped hair regrow.
We recently came across this article about a woman who helped her mom regrow her hair. Her hair loss was originally caused by Traction Alopecia (hair shedding due to extreme hair styling such as weaving, braiding, etc.) using Jamaican Black Castor oil.
She applied it to the thinning edges of her hairline for five months and the bald spots were completely filled in. Intrigued by this story, we did more research on castor oil. one of the interesting things we found out about castor oil is that when topically applied, it provides essential nutrition including vitamin E, omega-6 fatty acids, and protein which in turn increases the thickness of hair and restores follicle damages.
Having a thicker texture (it reminds of molasses), Jamaican Black castor oil has been used for treating female hair loss for some time. It has received numerous positive reviews and endless success stories from people who used to have thinning hair around the hairline or temple area.
For essential oils, feel free to use one at a time or mix different oils together (for topical application only).
Additional note: Hair thermal cap for deep oil penetration to the scalp
Owning a hair steaming cap is useful for a number of reasons. After applying one or more essential oils to your scalp and leave it for 30 minutes to an hour. Heating coming out from the wrap accelerates oil penetration to the hair follicles. When you apply the oil to your entire hair and wear that cap, it is same as getting a deep hair mask treatment at a salon but with no additional cost.
STEP 4. Consider Minoxidil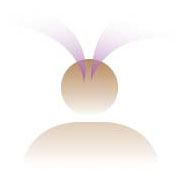 The only FDA-approved topical treatment available for women is Minoxidil (also known as Rogaine). Minoxidil is a medical ingredient that helps people (both men and women) regrow their hair when topically applied on the scalp. In order to see the result, it is recommended to use at least 8 weeks.
How well it works depends on the individual. Some people have experienced great success with Minoxidil and recovered almost all of their existing hair. For other people, their overall improvement is not as dramatic or is minimal.
Additional note: We came across an article a couple of months ago about new drug that is currently in clinical trials. You've probably heard of it: Latisse. This drug's active ingredient was previously used for helping to regrow eyelashes. Some dermatologists have been prescribing Latisse to people for hair regrowth (an off-label use) with decent success rates. Any downsides? It's expensive. It costs 6 times more than Minoxidil (averaging about $400 per month) and the true efficacy of the drug is still not confirmed. In other words, you might experience unknown side effects.

Minoxidil recommendation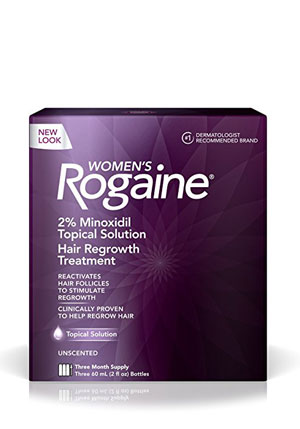 It was a happy accident on how Rogaine first discovered Minoxidil for hair regrowth treatment. Minoxidil was originally tested on people with high blood pressure. But as one of side symptoms, the company found out that Minoxidil was making clinical participants' hair grow on their bald spots.
The company eventually received a FDA approval for its hair regrowth use and the solution is now available to everyone. Rogaine (or Minoxdil in general) is known to work effectively for the most common hair loss type, Androgenetic Aloepcia (AGA). People suffering from Traction Alopecia (which is caused by excessive hair styles for a long period of time destroying healthy hair follicles) are also benefiting from Minoxidil (see before and after photos from Rogaine users here).
Pantene has it too! (Discontinued)
Pantene, the giant of hair care products, also came up with their own Minoxidil solution for women (nobody wants to miss out on a big chunk of the market). Pantene also contains 2% Minoxidil and is priced similarly to other brands (for a 30 day supply).
Their 90 day supply is selling at a significantly discounted rate right now (almost 30 dollars cheaper than buying a month to month supply). If you feel more comfortable with reputable brands, this is your choice.

Lipograine for Women (Discontinued)
Lipograine took the 2% Minoxidil solution one step further. It also uses 2% Minoxidil as the main ingredient, but the company also added three other powerful hair growth compounds which include biotin, niacin and apple polyphenol.
You are probably already familiar with biotin and niacin. Both belong to the Vitamin B Complex and their main functions are to build healthy hair and nails, as well as promote smooth blood circulation for our hair follicles to receive the proper nutrition.
The last ingredient, Apple Polyphenol, has gone through a number of clinical trials from different research centers. All of the results from those institutions indicate that Apple Polyphenol (a compound found on an un-ripened apple) significantly increases the diameter and thickness of hair.
Another great thing about Lipogaine for women is the price. Even with the additional ingredients, the company has priced their product in the same range as their competitors.
How to apply in your daily life: The best hair growth products for thinning hair
The above guide covered various products and treatments, including hair growth vitamins, shampoos, natural oils and medical treatments you can use at home. All of these solutions can be easily incorporated into your daily life.
Morning
Night
This hair growth solution is simpler than it looks. But it's like losing weight… you don't get results overnight. Consistency is the key. Experts agree that in order to see hair growth results, you have to be consistent for at least three months (for your body to adjust to new regime).