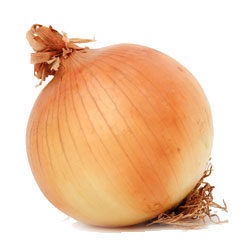 Onions are high in vitamin C and contain quercitin, which reduces oxidative damages to human cells and lowers cholesterol levels to improve our immune system.
There was a clinical study conducted for people who have alopecia areata (patchy hair loss). Participants were advised to apply onion juice to their scalp twice a day. Within six weeks, 87% of participants saw hair re-growth. (study link here)
If you enjoyed this article, get free email updates.